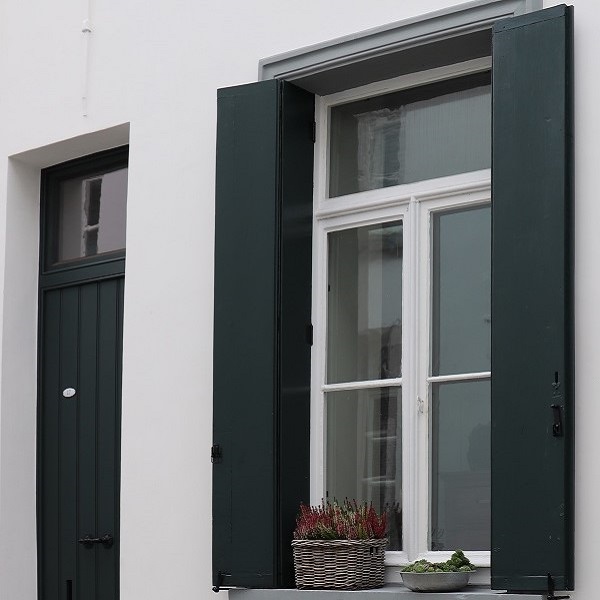 Ben je, als eigenaar van een oude woning of geklasseerd gebouw, op zoek naar nieuwe ramen en deuren in het originele uitzicht?  Dan ben je bij ons aan het juiste adres.  Op een vakkundige manier vernieuwen wij alle houten ramen en deuren, binnen en buiten.  Kloosterdeuren en -poorten of dubbele deuren naar historisch voorbeeld.  Hiervoor werken we steeds met massieve houtsoorten en, indien mogelijk, met originele materialen.  Bij het plaatsen van de ramen en deuren zorgen we voor de bijpassende scharnieren, klinken en raamopeners.  Op een vakkundige wijze maken wij historische ramen met binnenluiken en vensterluiken.  We werken samen met een glasleverancier om alle ramen van glas te kunnen voorzien in de originele stijl.
Door onze jarenlange ervaring en specialisatie in de restauratie van oude woningen, geklasseerde gebouwen en monumenten, kunnen we elk project perfect opleveren.  In een persoonlijk gesprek bekijken we samen jullie project en luister ik naar jullie wensen.  Ik geef advies over de verschillende traditionele bouwmethodes en een gratis offerte op maat. 
Wij plaatsen isolerende beglazing met oud uitzicht en monumentenglas.  Klik hier voor meer info.
gespecialiseerd in restauratie
traditioneel vakmanschap
maatwerk in massieve houtsoorten
meer dan 25 jaar ervaring
persoonlijk contact
gespecialiseerd in restauratie
traditioneel vakmanschap
maatwerk in massieve houtsoorten
meer dan 25 jaar ervaring
persoonlijk contact